19.07. - 27.07.2013



Welcome to the official Homepage of the Finn Europeans 2013!
Vasilij Zbogar new European Champion!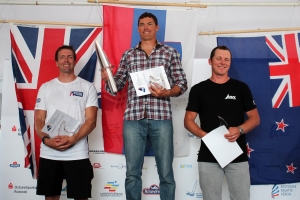 Vasilij Zbogar is the name of the new European champion of this Olympic Finn class 2013. The Slovenian has dominated the field from the beginning. "I'm really happy about my first important title in Finn". After two Olympic medals in Laser and number six in London 2012 he is clearly aiming for gold in Rio 2016. Somebody who has been after him was the Englishman Edward Wright. Seven points were left to close the gap. "Vasilij is mentally very strong and it would have been difficult in the medal race but not impossible", says the British, who was world champion in 2010 and European champion 2006. Pieter Jan Postman packed his stuff a little dispapointed on Saturday afternoon: "Too bad, I would have liked to attack one more time to reach a medal place in front of Andrew Murdoch, from New Zealand", says the Dutch, after the European Championship with ups and downs ended as number four for him.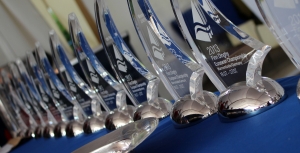 Michele Marchesini of the excecutive committee of the IFA has complimented the event: "I'm happy to have chosen Warnemuende as the location for the European Championship. Even though we've had a hard week, Warnemuende has definitely lived up to its name of a great sailing area. Even with low wind there has been a great wave quite fast, which makes sailing very interesting, sporty and funny. The British head of race has been very professional and has brought out the best in those conditions", says the Italian. "I could imagine to arrange other important events of our class here."

| | |
| --- | --- |
| Best German was Jan Kurfeld from Wismar, who has won as number 27 out of 103 participants at the European Championship in his own country. "I've had aimed to be under the best 30, and this I have reached", summarizes Jan his comeback after 1,5 years. "If it'll be possible at work, I'd like to take part in other international championships, whether I am going to Rio 2016, I don't know yet", he says.Peter McCoy has remained at the helm at the open Junior European Championship. Second was Jake Lilley from Australia. Third was Lennart Luttkus from Krefeld. All in all the high- ranking casted event has suffered from midsummery conditions: on several race days 103 sportsmen from 28 nations had to wait a long time for wind and starting to sail. | |
Partner